Executive Committee
President
Michael Downey
In 2012, Michael joined Avison Young - Pittsburgh as a Vice President and focuses on servicing tenants and landlords in the Pittsburgh Office Market. Mr. Downey joined the Pittsburgh office of Grubb & Ellis in 2004 working closely with the Office group. Michael specializes in the CBD and Suburban office markets, identifying opportunities and representing clients in all aspects of Commercial Real Estate, including acquisition, disposition and leasing of office buildings. Michael earned the SIOR designation in 2016 and is currently pursuing his Pennsylvania Broker license.
Mr. Downey has recently provided Tenant Evaluation Services to companies such as the Steamfitters, Carnegie Mellon University and Broadridge Access Data. Mr. Downey has also advised several Pittsburgh-based companies in their evaluation and lease of World Headquarter operations including Lanxess, Calgon Carbon, PPG Industries, Kennametal and United Steelworkers.
Michael is a transplant, originally from Cleveland, where he attended Saint Ignatius High School and played lacrosse and hockey, and is still involved today. He then received his degree in Business Administration from Saint Vincent College in Latrobe, PA, where Michael played NCAA D2 lacrosse. Mr. Downey resides in the North Hills of Pittsburgh with his wife Mandi, 9 year old daughter Mackenzie and 3 year old son Macklin.
Vice President
Kevin Riley
Kevin founded Totum in early 2019. Kevin's career is marked by his focus on assisting occupier clients by helping them make sound real estate decisions that drive overall business success. He specializes in tenant advisory and investment services in the greater Pittsburgh area as well as assisting corporate clients on their decisions throughout the United States. An active member over the years of CCIM and NAIOP, he is experienced in strategic planning, project management, site selection, and lease negotiation. Kevin developed a unique and dynamic approach to corporate real estate that not only protects the client's interests but also generates the best financial results. His SPACE placement method has led to assisting clients secure leases on more than 2,000,000 square feet of office space and completed transactions valued in excess of $400 million thus far. Prior to joining Totum, Kevin served as the President of PCGRE, the brokerage and development arm of a high net worth family office.
Beyond his many professional achievements, Kevin is also involved in many philanthropic and volunteer endeavors. He is a member of the Association for Corporate Growth (ACG), Urban Land Institute (ULI), Certified Commercial Investment Member (CCIM) and National Association of Industrial and Office Professionals (NAIOP). He has served on both the Fund Committee and Young Leaders Committee of the Ronald McDonald House of Greater Cleveland. He also serves on the Board of United Cerebral Palsy of Greater Cleveland and volunteers as a participant in Hackers For Hope, a grass roots cancer research fundraiser in Pittsburgh.
Kevin Riley's SIOR Designation is in keeping with his life-long commitment to excellence in all areas. This prestigious membership also further demonstrates Totum's mission of working with only the best to provide effective, outside the box solutions for our clients.
Treasurer
John Bilyak
John is a Principal at Colliers International | Pittsburgh and is the team leader for the industrial team. He have been involved in the commercial real estate business for more than 21 years, with a focus on developing client relations, executing industrial brokerage assignments, site selection and real estate related consulting and market valuations. Prior to joining Colliers International | Pittsburgh, John spent more than five years with NAI Pittsburgh Commercial, the Westen Pennsylvania regional representative of NAI Global, and 13 years with the Grubb & Ellis Company as Vice President of Industrial Brokerage. He worked extensively with prominent local and national real estate users, investors and developers such as CBS Corporation, Matthews International, McKnight Capital Group, Sampson Morris Group, Walnut Capital, The Buncher Company and Pittsburgh Industrial Parks.
Secretary
Jack O'Donoghue
Mr. O'Donoghue, a founder and principal of Grant Street Associates, Inc., has a concentration of responsibilities in corporate real estate consulting and tenant representation services and specializes in general office, retail, and industrial services.
In his 30 years in commercial real estate, Jack has represented a healthy list of fortune 500 companies. A few of the clients of which Jack has consulted and/or represented over the past few years are: Gannett, Inc., Pitney Bowes, Siemens, Viacom Corporation, Westinghouse Energy Corporation, Leedsworld, Inc., UBS, JPMorgan Chase, American Eagle Outfitters, Inc., Accelero Health Partners.
Most recently Jack secured a national exclusive with Swisher Hygiene to facilitate all aspects of their real estate portfolio which includes over 120 locations worldwide. He has developed marketing strategies, conducted financial analyses, portfolio valuations, business consulting, negotiated numerous lease/sale agreements and managed construction. He has served as a consultant in all phases of facilities planning, transaction analyses, business planning and public/private funding acquisition and developed over 400 acres of residential properties.
Executive Director
Kelly Szejko
Kelly has served as President of the ACG Pittsburgh since 2010, a trade association that advances corporate growth through mergers, acquisitions and joint ventures by connecting middle-market deal makers and business leaders, providing a thought leadership platform and advancing best practices through educational forum.
Kelly spent several years working as an accountant and corporate controller before launching Tikes, Inc., a firm that provides executive leadership and specialized services like membership development, fundraising, marketing and strategic planning to a wide range of associations.
Kelly has successfully leveraged her gift for growing organizations and building expansive networks of volunteers to more than a half-dozen organizations, including the Pittsburgh Venture Capital Association, the NACD Three Rivers Chapter, the TMA Pittsburgh Chapter, SIOR Western Pennsylvania Chapter and the Invent Penn State Venture & IP Conference.
She attended the University of Pittsburgh and resides in South Fayette.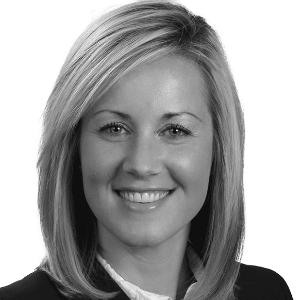 Amy Broadhurst
Vice President - CBRE
Amy Broadhurst serves as Vice President within Pittsburgh's Advisory & Transaction Services division of CBRE, Inc.'s Occupier Services Group. Amy's primary responsibilities focus on local user and national Corporate Services tenant representation.
Amy's diverse experience in the local industrial and office real estate markets has enabled her to assemble creative cost saving solutions for her clients - whether it's during a renewal, relocation or a portfolio consolidation. During her tenure in the industry, she has built valuable relationships with Southwestern Pennsylvania's top commercial real estate agents, developers, investors and public officials, enabling her to facilitate complex transactions to the satisfaction of all parties involved.
Mrs. Broadhurst brings more than 10 years of experience in the commercial real estate industry to CBRE and her clients. Prior to joining CBRE in October of 2017, Amy was a Vice President at Hanna Langholz Wilson Ellis for eight-and-a-half years where she specialized in agency and occupier services for both office and industrial users. She obtained a strong foundation for this brokerage career during her short tenure with both ProLogis and WalMart where she specialized in asset leasing and site selection during the early period of the great recession.
Retention Chair
Jeffrey Deitrick
Jeff Deitrick, Executive Vice President and Broker of Record for Oxford Realty Services, Inc., has over 28 years of brokerage experience focusing on office leasing for major downtown and suburban office properties.
Since joining Oxford in 1995, Jeff has participated in and closed over 800 transactions with a total value exceeding $500 million and exceeding 5 million square feet of space. He has worked with a wide variety of clientele through transactions such as tenant representation, agency leasing, commercial sales and acquisitions, consulting, and economic analysis.
As Executive Vice President, he is responsible for the administrative duties of running Oxford's brokerage department, developing both brokerage and agency assignments as well as performing multiple client services including but not limited to; market availability reports, creating economic analysis, lease negotiations and coordinating tenant relocations.
Since 2007, Jeff has been a member of the prestigious Society of Industrial and Office Realtors (SIOR), serving as President of the Pittsburgh Chapter (2010-2011) and Mid-Atlantic Regional Director (2017-2018).
Jeff is a graduate of Kent State University, where he earned a BA in Real Estate. While at Kent State, he met his wife of 24 years, Jodi, and together, they are raising two children in the northern suburbs of Pittsburgh.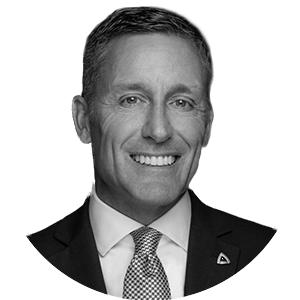 Global President
Patrick Sentner
Exec Vice President - CBRE
Patrick Sentner serves as Executive Vice President within the Advisory & Transaction Services division of CBRE, Inc.'s Occupier Services Group. Patrick's primary responsibilities focus on local user and national Corporate Services tenant representation.
Patrick's vast knowledge of the local market, his ability to quickly and accurately evaluate a prospective tenant's needs and options, as well as his connectivity with the brokerage community enable him to guide his clients successfully toward their real estate objectives.
Mr. Sentner brings more than 25 years of experience in the commercial real estate industry to CBRE and his clients. Prior to joining CBRE in March 2017, Patrick was Founding Principal at Colliers International | Pittsburgh and NAI Pittsburgh Commercial where he specialized in directing office, industrial and user representation, while also playing an integral role in overall corporate services. During his real estate tenure, he was also a Vice President at Oxford Development Company. He has an extensive history of handling the national real estate requirements of notable local and national corporate clients including Matthews International, ERIKS, NA, Hilb Rogal & Hobbs Company (HRH), Mastech/iGate Corporation and Provident Funding.