Back to Event
Speakers
Landlord Perspectives in a Shifting Market
October 21, 2021 | 12:00 - 2:00pm EDT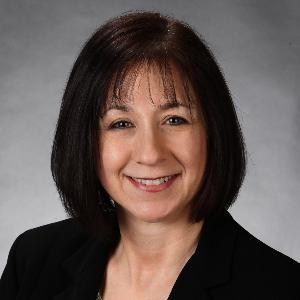 Moderator
Patricia Farrell
Patricia E. Farrell serves as Co-Chair of the Corporate & Business Law practice group at Meyer, Unkovic & Scott. With a primary practice in business services, she regularly represents privately held business in mergers, acquisitions, divestitures, and other major transactions both in the United States and in Europe, Asia, and Australia. In addition, Patricia has a broad corporate practice where, in addition to counseling clients on business transactions, she assists with corporate governance, and emerging entity issues, as well as succession planning for business owners and a variety of other day-to-day business issues. Patricia also has substantial experience in commercial real estate transactions where she regularly represents developers, building owners, and venture partners in structuring real estate transactions.
Representative Matters
Representing both purchasers and sellers in complex merger transactions.
Advising clients on joint venture structure and drafting of joint venture documentation.
Assisting clients with structuring private placement transactions.
Counseling family-owned businesses on business succession issues.
Assisting emerging entities in structuring incentive equity transactions in order to attract and retain key talent.
Structuring investments in commercial real estate transactions.Structure, operational, and entity counseling to non-profit entities.
Structure, operational, and entity counseling to non-profit entities.
Court Admissions
Commonwealth Court of Pennsylvania
United States District Court for the Western District of Pennsylvania
Awards/Honors
Included in The Best Lawyers in America® for Corporate, Mergers and Acquisitions, and Real Estate Law
Recognized by Best Lawyers® as "Lawyer of the Year" for Mergers and Acquisitions in the Pittsburgh area in 2018 and 2019
Professional/Community Involvement
Allegheny County Bar Association, Member
Pennsylvania Bar Association, Member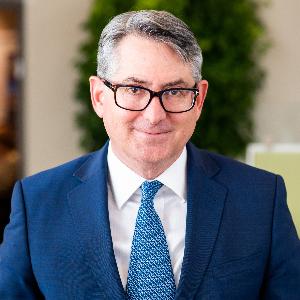 Panelist
Chip Desmone
Charles "Chip" Desmone is a third-generation architect who has dedicated over 30 years of service to the industry. Chip is currently CEO of Desmone. Over the past 15 years, the firm has grown immensely through his development of new partnerships and his ability to tap into new markets. Chip has impacted the industry greatly on both a local and regional scale. Through his mentorship and passion for community development, Chip has been an advocate for neighborhood transformation projects and adaptive reuse of infrastructure throughout the region. To show his commitment to enhancing the region, the Desmone team designed their new office addition, Two Doughboy Square, into Pittsburgh's first WELL Gold-certified office space.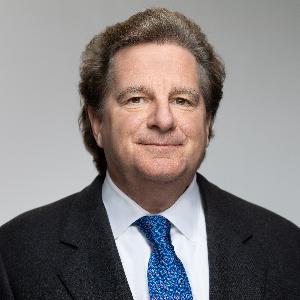 Panelist
Bill Hunt
Bill Hunt is President and CEO of Elmhurst Group, a Pittsburgh-based organization that invests in commercial real estate. Elmhurst's real estate holdings include over three million square feet of office, flex, distribution, and hotel space in the Pittsburgh region. Some of Elmhurst's more notable holdings include 912 Fort Duquesne Boulevard in downtown Pittsburgh, Fifth & Craig and Schenley Place in Oakland, and Airside Business Park in Moon Township, and the DoubleTree hotels in downtown Pittsburgh and Cranberry Township.
Elmhurst also owned and grew Nashville-based ADS Security into the twenty-first largest alarm company in America, with seventeen locations throughout the southeastern United States. Elmhurst sold the company to Vector Security in 2019.
In 2004, Bill was a finalist for Ernst & Young's Entrepreneur of the Year award. For the past twenty-five years, he has also been an active member of NAIOP, the 16,000-member trade organization for the US real estate industry; he served as National Chair in 2012 and was inducted into the Hall of Fame for the Pittsburgh Chapter in 2013.
Bill graduated from Duke University in 1984 with a degree in Political Science. He and his wife Janet live in Pittsburgh, Pennsylvania. His son Justin is currently working in commercial real estate in North Carolina, while his other son Russell works for PNC in Pittsburgh.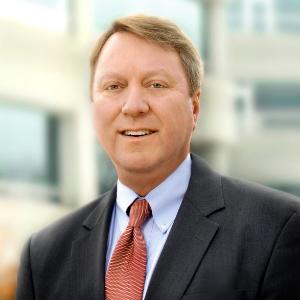 Panelist
Dan Puntil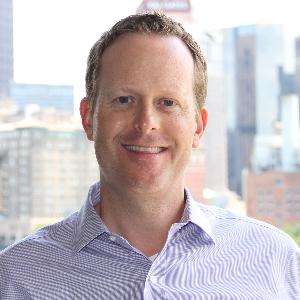 Panelist
John Robinson
John Robinson is the Executive Director of Development for PJ Dick, an ENR Top 100 contractor based out of Pittsburgh, Pennsylvania. His role centers on business development, working with clients to evaluate project financial feasibility, as well as facilitating pre-development processes.
Prior to joining PJ Dick, John was Vice President and Director of Development for PNC Bank. Robinson joined PNC in April 2011 and led the development of The Tower at PNC Plaza, PNC's new $400M corporate headquarters.
Prior to PNC, Robinson was with Seattle-based Vulcan Real Estate, a company owned by Paul Allen. Vulcan is most well known for their redevelopment of the South Lake Union neighborhood in downtown Seattle. While with Vulcan, the development group developed over 6M sf, most notably the 1.8M sf downtown corporate campus for amazon.com (HQ1).
Robinson has an undergraduate degree in Civil Engineering from the University of Kansas and an MBA from Carnegie Mellon University.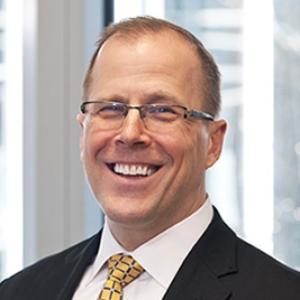 Panelist
Andy Wisniewski